Smuckles the Slug
Smuckles is wrapping a present!
What's going on? Is it someone's birthday? Why is
Smuckles
wrapping a present? Is it for a friend of his? Who's the lucky fella?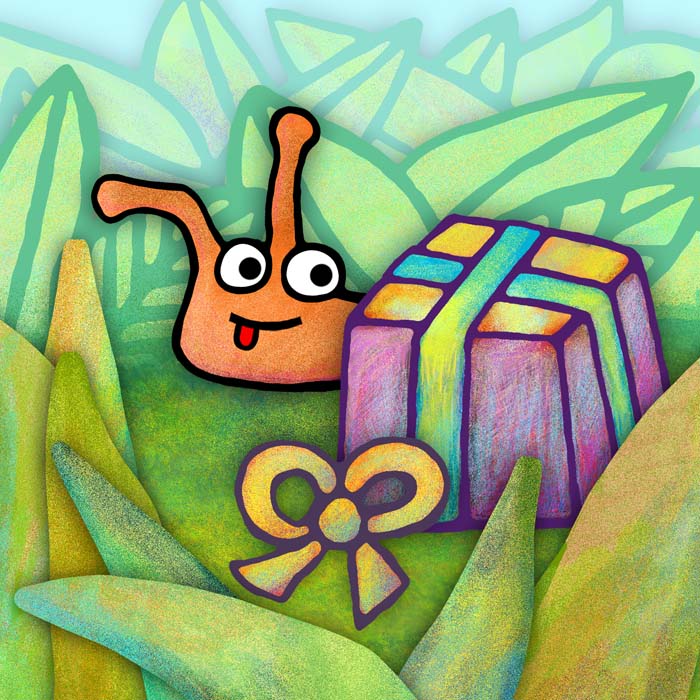 Find out more in this
amazing picture book
from Kristen Ankiewicz! It is narrated by
Sherman the Snail
 and features tons of beautifully drawn full-color illustrations.
More Smuckles the Slug