Birthday picture book!
Sherman's Amazing Garden
is available in
paperback
as well as
Kindle format
.
Sherman's Amazing Garden
is a picture book about Sherman's favorite spot, the backyard garden, and all his pals. This wonderfully illustrated picture book is perfect for toddlers. It features
Sherman
and
Smuckles
, as well as Perry the flying pink pig, and many other fabulous friends! There are colorful drawings and surprises on every page.
Teachers and educators, if you want copies of the books for your library, school, or daycare,
contact me with your information
.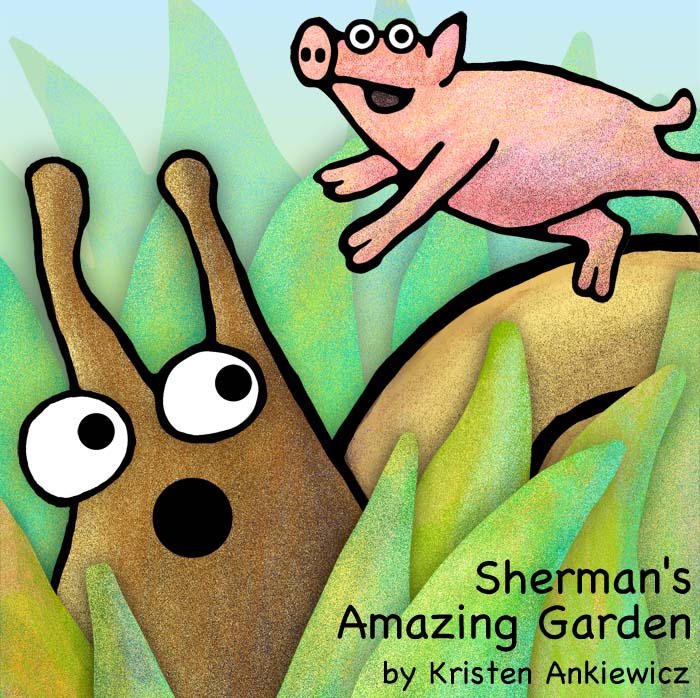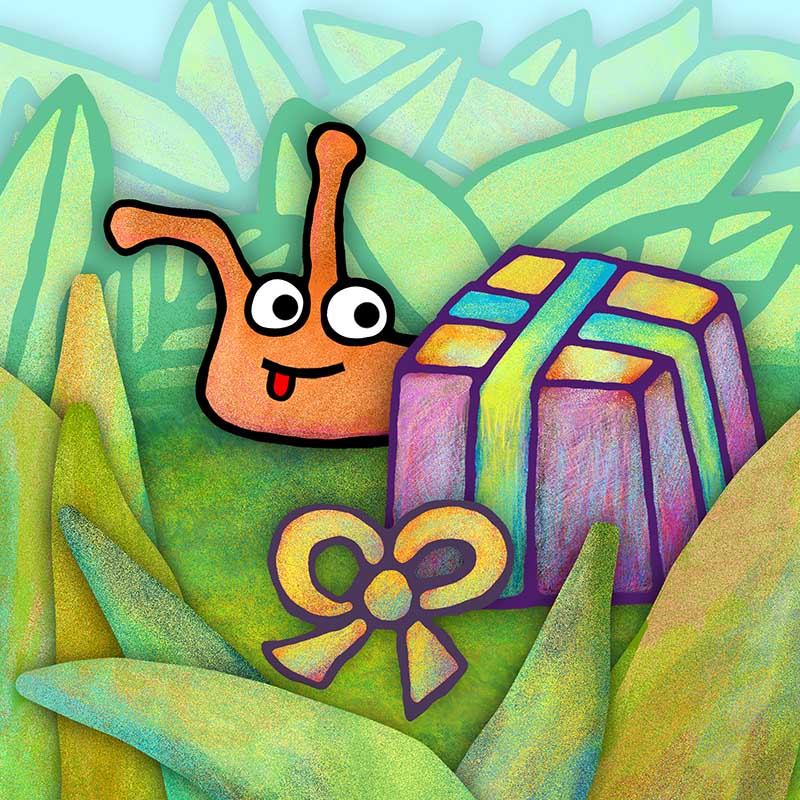 Testimonial
A short very young children's book, it's fun, I found this because I'd somehow run across the author's wonderful random monster generator.One of the nicer things about this book is that it's part of a larger living world with the other book, shorts, cartoons, and stories the author has generated. I think it's a fun little read (or read to) for any child that likes gardens and bugs, and it's style is cute. I thought it was a fun little find, and so's her webpage.