Smuckles von Smee is a very friendly orange slug who is happy to cheer you up at all times.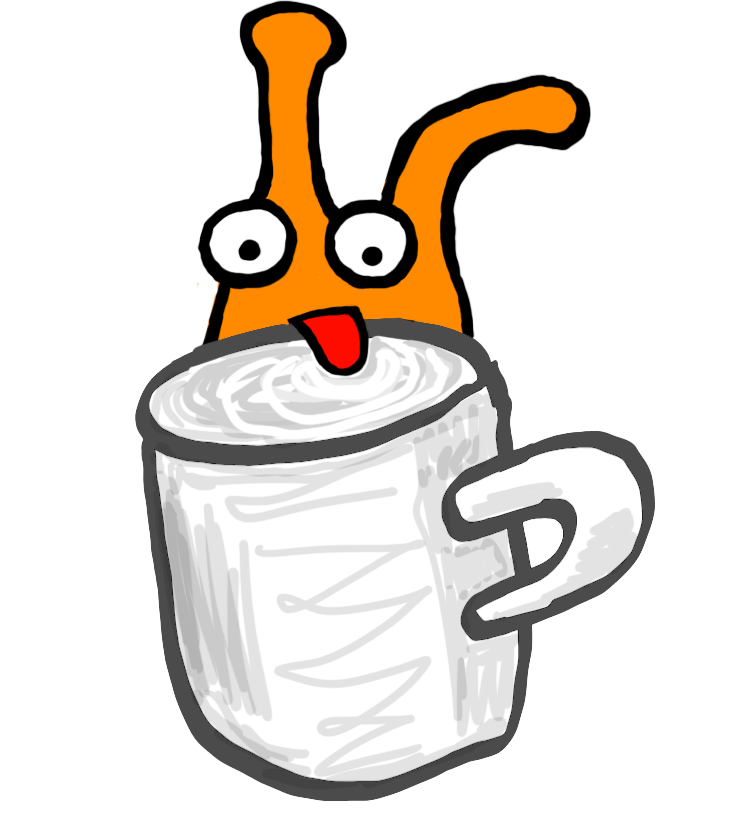 Smuckles will gladly test your tea for you whenever you need it. He will make sure it is sufficiently tasty, and not too hot. Smuckles also enjoys rainbows, singing the doopy-doopy-doo song, and hiding in the tall dewy grass. Smuckles lives in a wonderful garden with his pals Wormboo, Sherman, and Mr. Garden Gnome, and all sorts of other friends. Follow more about Smuckles adventures on the Smuckles Facebook Page.
See Smuckles go on a
camping adventure
with
Sherman
,
Bananas
,
Snailio
, and other pals from the
garden
.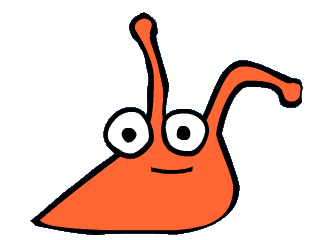 Mud and Rainbows!
Smuckles loves
mud puddles
and will make sure they are sufficiently damp, and not too clumpy. Smuckles was out in
the garden
one day and discovered a
funky rainbow.
Claymation!
Smuckles has been in several clay movies with his pals. Watch him try to bowl with his pal Pooky!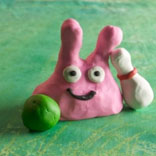 Singing and dancing!
Watch the Monster Hokey Pokey featuring Smuckles playing the Ukelele!
Drawings!
Check out Smuckles all decked out in his fanciest pajamas. Watch Smuckles go swimming with his pals in the garden swimming pool. Oh no! Slugs on a boat! Actually it's not that scary.
Cartoons!
Poke Smuckles to make him quack like a duck. See what happens when Smuckles accidentally takes a nap.