Picture books
Sherman's Amazing Garden
Sherman's Amazing Garden is a book about Sherman's favorite spot, the backyard garden, and all his pals. This wonderfully illustrated picture book for babies and toddlers is available on Amazon.com for only $7.47. It features your favorite characters Sherman and Smuckles, as well as Perry the flying pink pig, and many other fabulous friends! There are delightful colorful drawings and surprises on every page. You can order this children's book directly from Amazon.
Smuckles' Garden Camping Adventures
Smuckles' book about camping has been revised and updated! This book is full of shenanigans, silliness, and sound effects! The slugs have a grand ol' time camping on the far side of the garden. There's a surprise at the end! Buy your copy on Amazon.com for only $8.85!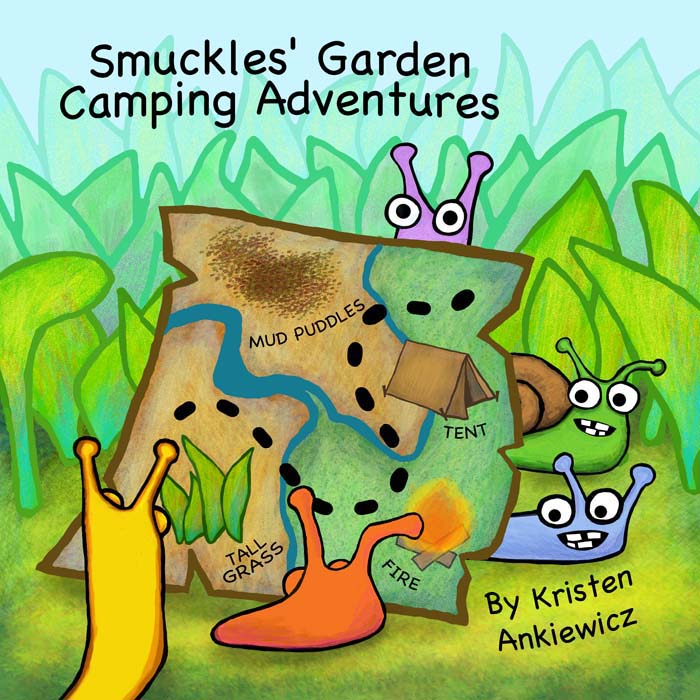 All stories