Keep your garden tidy
Mr. Garden Gnome is a very tidy little gnome who lives in the garden. He likes to tend to the weeds, cleaning up the things that don't belong, trimming the leaves, and generally keeping things tip-top. He likes a well tended orderly place! He is always followed around by his friend Gus the slug, who lives in the cap upon his head. Gus is known to go on crazy adventures sometimes. Mr. Gnome does not approve!
Always keep your garden tidy!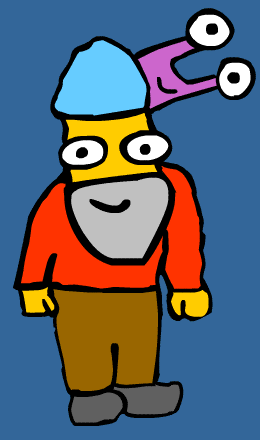 See more
Gus the Slug
Mr. Gnome
All stories