OH NO! Slugs on a Boat!
No swimming in the swamp TOO MANY ALLIGATORS!
Actually it's not that scary. The Slugs went camping this weekend! Smuckles von Smee took his pals Frog Monster, Slurpy the Fish, and Gus Grapesalot. Gus likes to get into trouble, he's always up to no good. They took a boat across the swamp to get to the garden on the other side.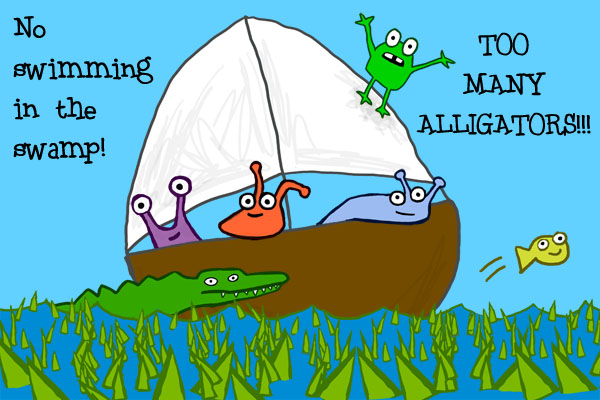 See more
Slugs
All stories