Six worm friends gather for Sherman's birthday party
Our latest picture book is narrated by Sherman the Snail and is all about a great big birthday party in the garden. Sherman loves taking strolls in the garden to see all his friends. Wormboo the Worm and her worm friends are dressed in their dapper best!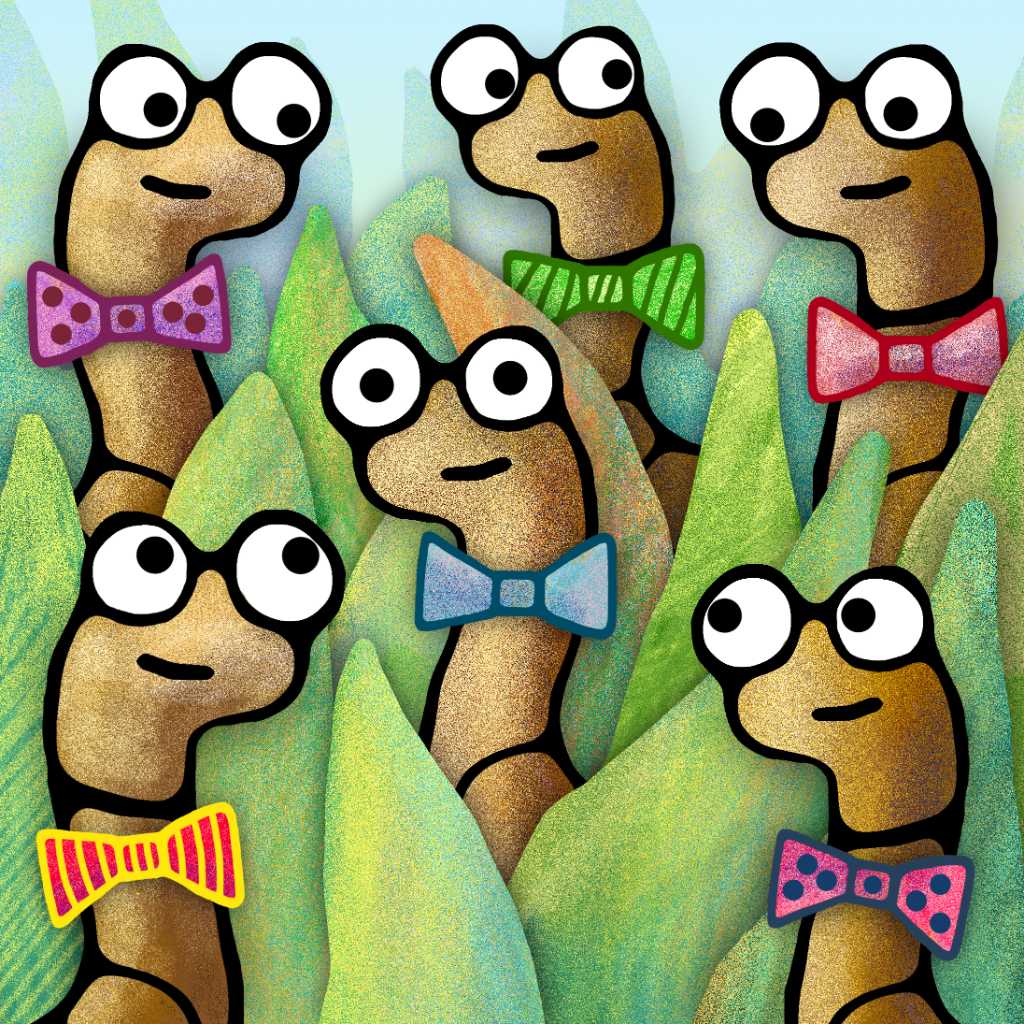 Get free books
Teachers, educators, daycare workers, if you want free books for your library, school, daycare, or what have you, contact me with your information.
Buy Sherman's Amazing Garden on Amazon.com
Get your book on Amazon.com now to find out what surprises are in store for Sherman! Sherman takes a walk in his favorite spot, the backyard garden, where he meets all his friends. There's a BIG SURPRISE at the end! There are amazing richly detailed drawings that everybody will love, especially toddlers and preschoolers. It is super colorful and funny!
See more
Picture books
Wormboo the Worm
All stories