Monsters toasting marshmallows!
Snooks McCreepy and Boogly Boogoo! One is yellow and the other is BLUE! They are making some snacks over the warm inviting campfire! Maybe they will tell some stories before they nod off to sleep! Maybe they will dig holes in the dirt with their pokey horns! Maybe they will sing the Snooks and Boogoo song! Maybe they will run around saying OOGA BOOGA BOO at midnight, like monsters do!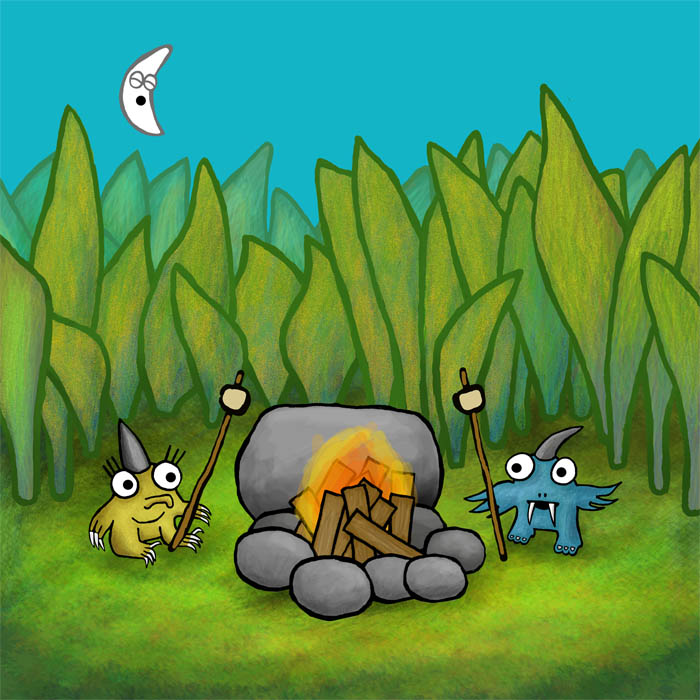 You can find out more about their exciting camping adventures with Smuckles in this super duper picture book, available on Amazon.com. It's full of funny bits, sound effects, hidden surprises, and glorious full-page drawings.
See more
Boogly Boogoo
garden
Snooks McCreepy
All stories