Join Smuckles on Facebook
Smuckles von Smee is a busy little slug and he'd like to keep in touch. Favorite slug activities: sliming up your toes, crawling around in the garden, sliming up the garden, hanging upside down from leaves. Keep up to date with Smuckles von Smee's day to day stuff by joining his fan page and making friends with everyone. New jokes and stories every day!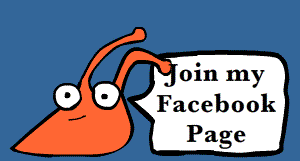 Join the party!
Smuckles always has time for his pals! Join Sherman for snacks! Don't mind Cranky Clam, he's always blustering about something.
All stories