Sluggo is reading Smuckles' new camping picture book!
Sluggo
had to put spectacles on to read
Smuckles'
 great new
camping picture book
, all about camping in the backyard garden. Sluggo loves hanging out in the library with all them dusty books, but this book is brand new. Smuckles and his pals go camping on the far side of the
garden
and have all sorts of crazy adventures! They share a campfire story, and something SPOOKY happens! You can find out just what happens by reading the book for yourself.
Get your colorful copy here
!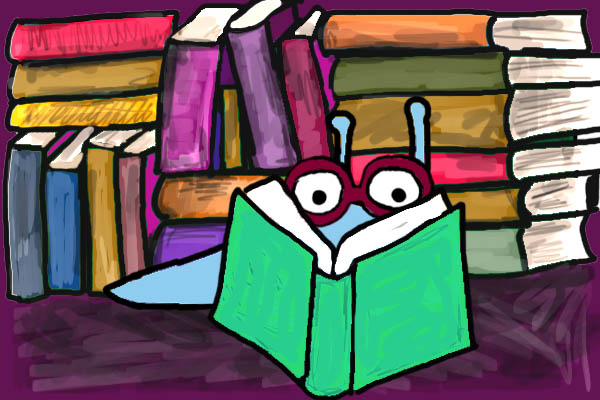 All stories