The garden is full of amazing things, really.
Boogly Boogoo
is a friendly blue monster in the garden. He likes to sniff the flowers at night when everyone else is asleep. Boogly is also in a
picture book
by Kristen Ankiewicz! Beautifully and colorfully illustrated, with lots of detail to discover, and sound effects to make out loud.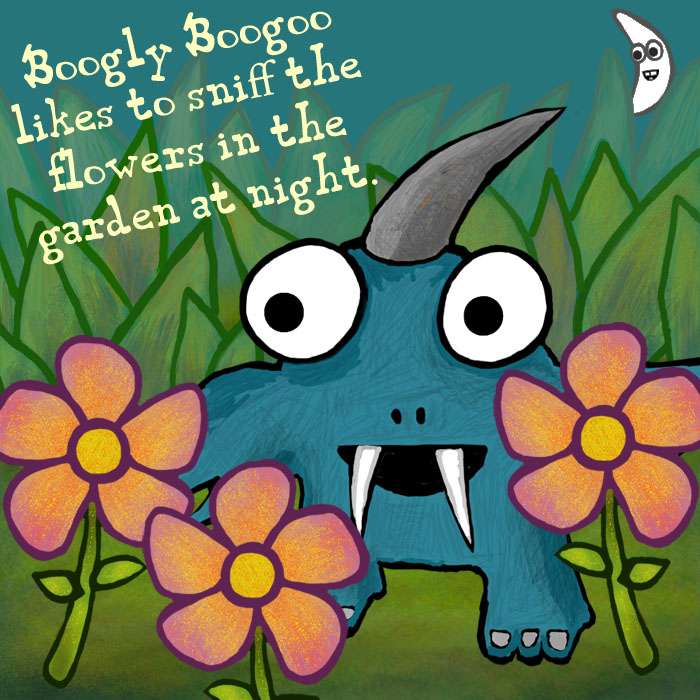 All stories